Poole 2009
The Poole club hosted the three-day 2009 RA Nationals. The club ran an excellent event, and with 40 boats in three fleets we managed 20 races -- very good going.
The day job continued to keep me off the water for most of the year, and this was my first outing. My first races showed all the rust, but 'Sword' continued to be a much faster boat than I was a sailor. Towards the end of the event I'd managed to find a way to stay in 'A' fleet with some good results, and won a handsome trophy for 'most improved' sailor in the event! It was something rather special -- a Micro Magic mainsail signed by Team GBR just prior to the 2009 Olympic Games in China.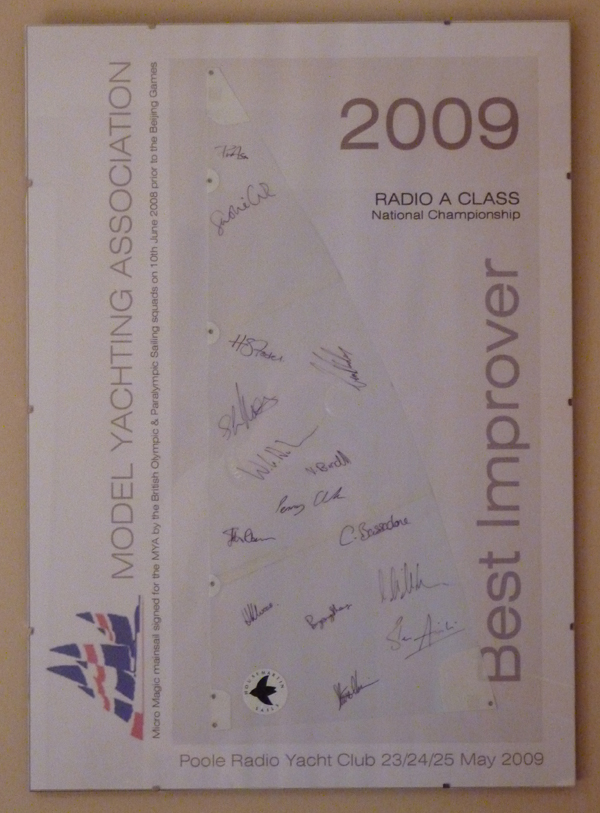 Mike Millard took lovely photos of the fleet (his portfolio can be found here on Flickr) and I show two here.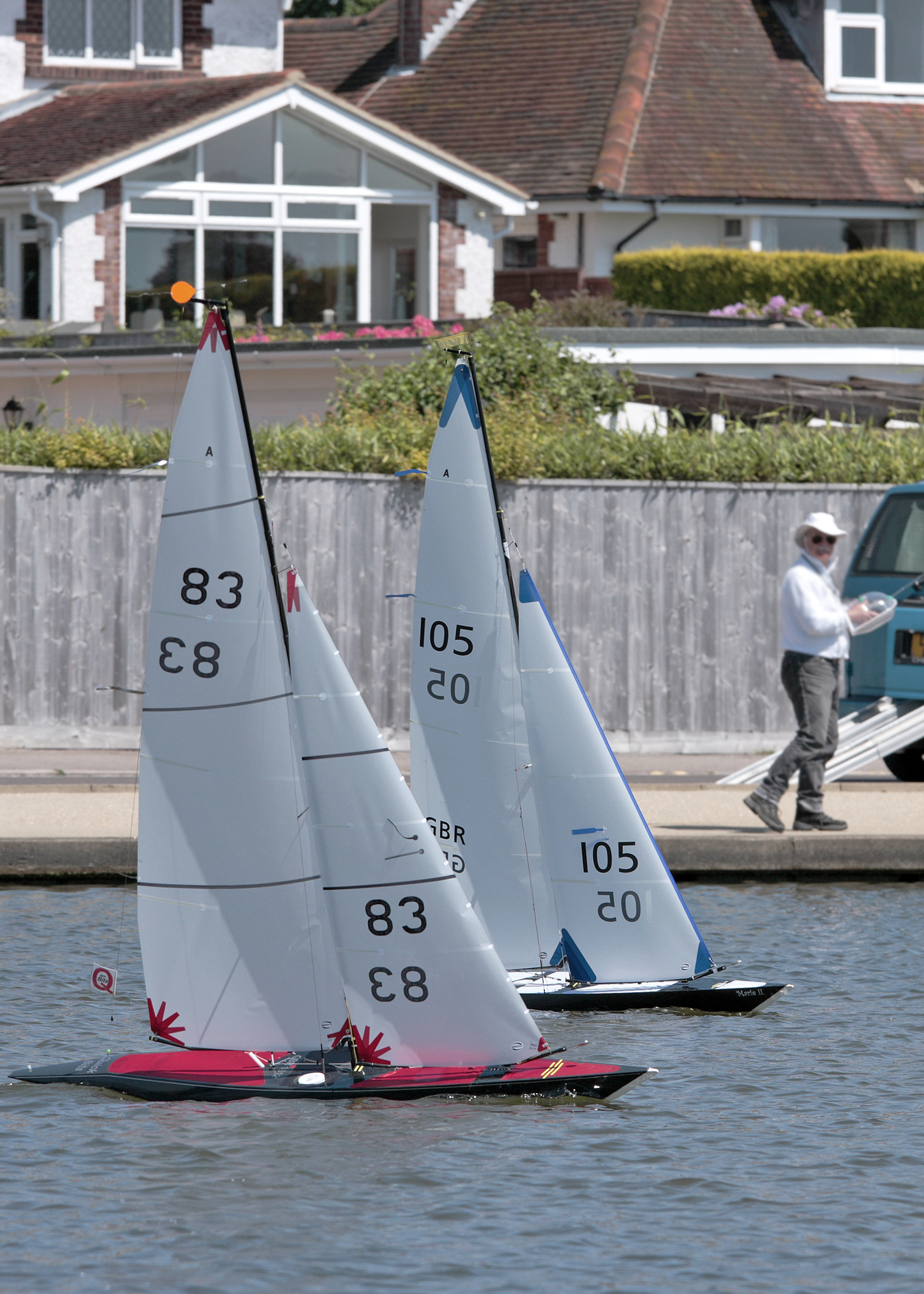 LG on the bank, "105 Marie II" in close company with Ken Binks' "83"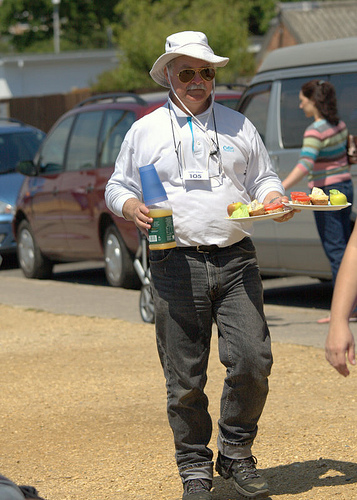 LG serving lunch
2009-10-05