Gosport 2001
I wandered down on the second day to the UK RA National Championships at Gosport and took a few photos. Peter Wiles was comfortably leading the event. His boat had some interesting features. He told me its displacement was about 33 lbs, sail area about 1500 sq in, max beam about 12.5 in, and waterline length about 49".

She was rigged with a pair of shrouds, single spreaders, and independent control of jib and main. Her sections were very flat, I assume to give improved righting moment from a relatively shallow draft (for a modern RC boat).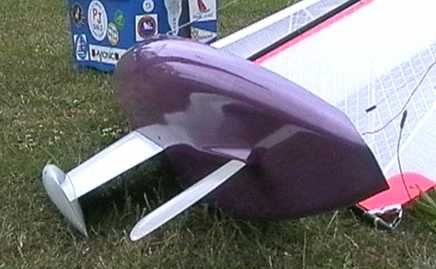 Her bulb sported a beaver tail. Peter told me that tests had shown the bulb provided an end plate effect to the keel that improved windward performance significantly.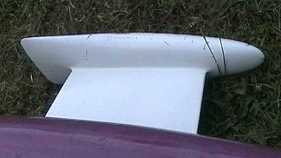 A fourth channel provided flow control on the main, with a very neat lever arrangement. The sub-miniature servo was located on the boom, snug against the gooseneck.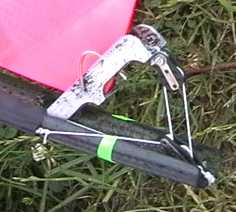 2005-12-18