Guildford 2004
I was on the Protest Committee for the 36 class UK National Championships 2004, and because everyone was so well behaved I managed to have a look around a class of yacht that I had not seen much of before.
Vernon Appleton was sailing a very beautifully produced modified "Sparkle" design from SAILSetc. The flat bulb allowed an extra few square centimetres of fin area, but I didn't feel that the boat benefited in the gusty turbulent conditions that prevailed. The flat forefoot of the bulb seemed to hold the bows down when she was over-pressed.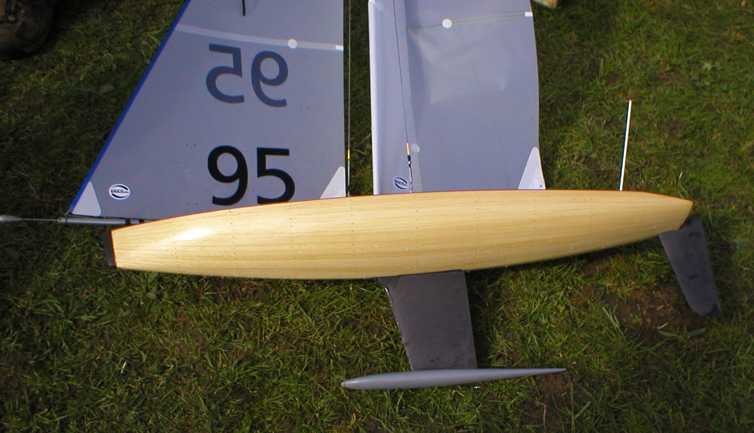 The gooseneck was a carbon fibre moulding that ran with two ball bearings at the mast. The leech tension was adjusted with the thumbscrew, barely visible in the photo, pushing a screw against the end of the boom and levering it up or down.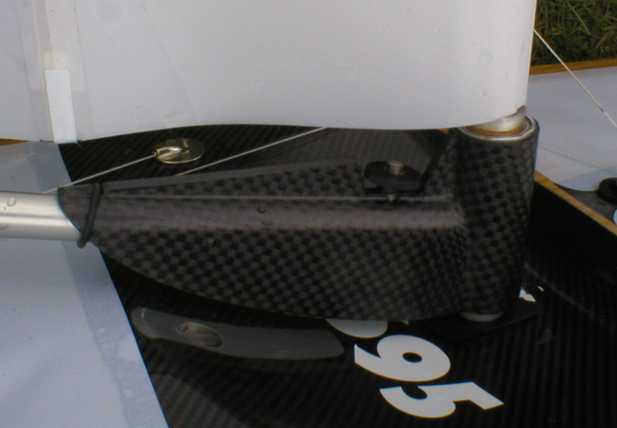 The next two photos show the interesting panelled and luff pocketed mainsail that Graham has developed. Mast bend and sail twist is accommodated by an ingenious overlapping of the sail panels.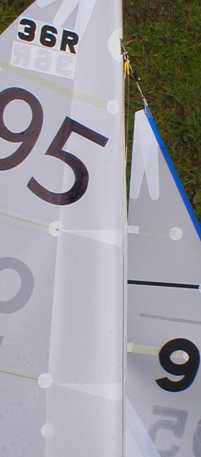 Peter Stollery's "Taxachun" design was always at or near the front. Peter was careful not to try and carry too much sail area, and his swing rig worked well for him.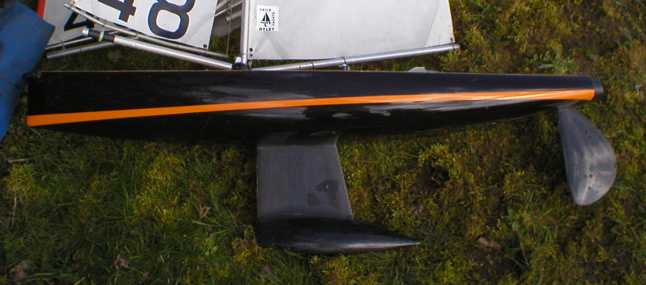 A very interesting design showing an aft-set fin (and hence an aft-set rig) and a prognathous bulb. Compare against Peter's boat, above. Peter's rig is well forward with the mast stepped at around 38% of LOA, while 1579's mast is stepped at around 60% of LOA. She sailed very well as far as I could see.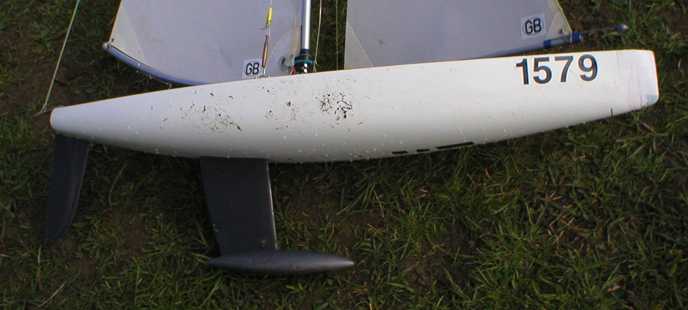 2005-12-18