I dropped in on the first day of the 10R Nats at Guildford, south-west of London. Graham Bantock seems firmly convinced of the advantages of the peaked foredeck, as first seen on his Ikon, and a transom beam not far off the hull maximum beam. His Prizm 10R was being sailed both by himself, sail number 95, and by Phil Playle, sail number 77.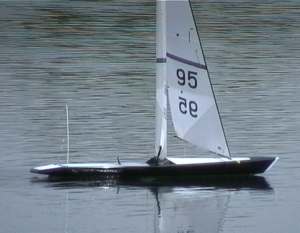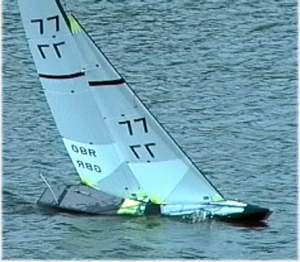 Even more interesting was the first appearance of the SailsEtc new Marblehead design, the Rok, entered by Vernon Appleton as a 10R, sail number 36. Vernon told me I was looking at the 2000 World Championship Marblehead. Who wants to argue?!?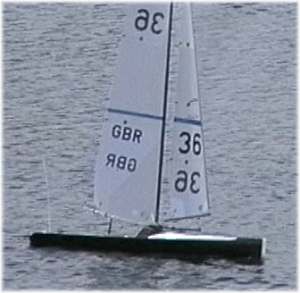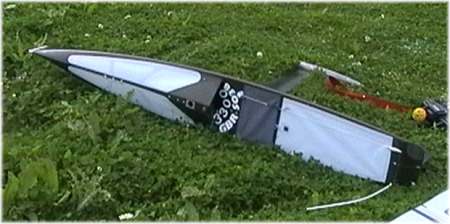 Finally, I saw an exquisite example of fine engineering in the Walicki-designed "Pardner" 10R. John Cleave, sail number 44, said it was the boat's first appearance in the UK.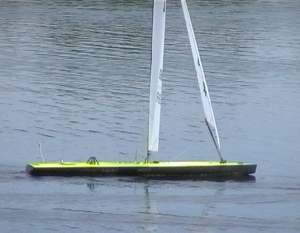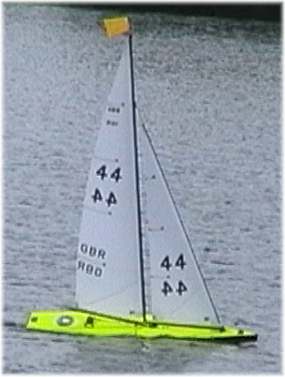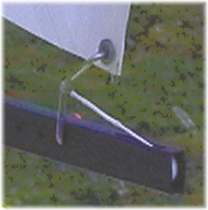 Rotating, aerofoil mast with groove that fully encloses the mainsail. Beautiful radial jib fitting. Powerful and effective R/C jib twicher. R/C backstay tensioner. And to knock you out, the photo shows the R/C outhaul fitted on main and jib booms. Yup, change sail draft while racing. Extraordinary!
2005-12-18