I've built a version of the elliptical kicking strap for my 'A' class SWORD. The original details of the theory of the ellipse are here. The gooseneck body is secured to the mast by Dyneema line top and bottom, and a patch of Dacron material resits twisting.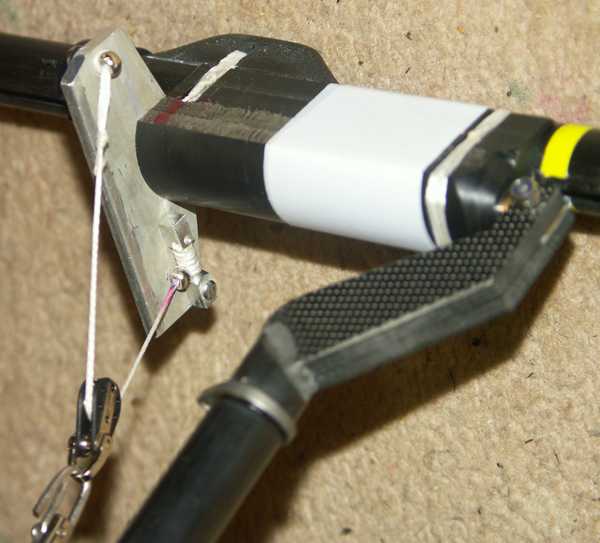 The line length is adjustable by winding some in or out on the little bobbin and then screwing it back into place. A half turn of the bobbin (dia 3 mm) changes the line length by around 5 mm, which (in theory) adjusts the amount of twist on the reach by around 1.5 degrees.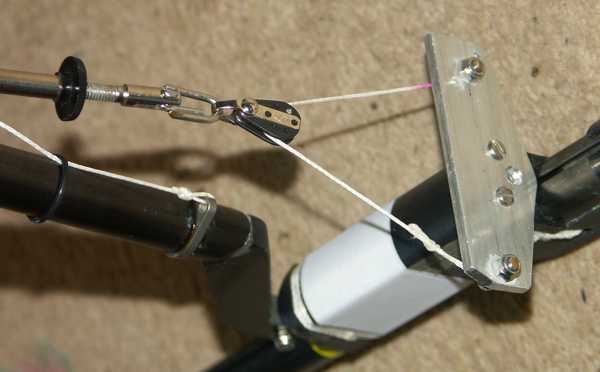 The plate is screwed into the base of the milled Delrin gooseneck body with a pair of long M2.5 machine screws.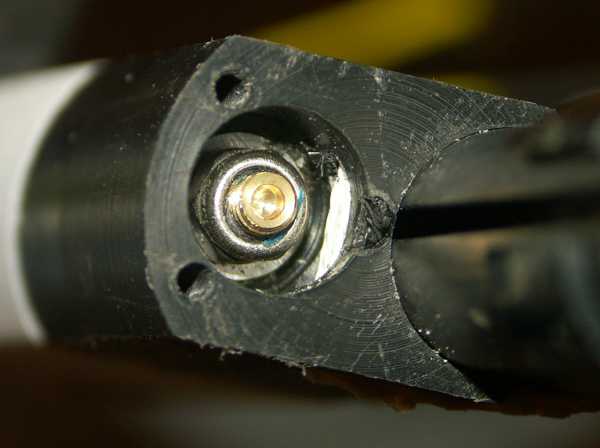 The end of the gooseneck bolt is recessed to allow the plate a clean fit at the base. Each end of the gooseneck bolt is ball-raced.
2007-07-31